Christmas Carousel is an annual fundraising event led by the Junior League of Abilene. Each year, a new theme is chosen for this holiday shopping extravaganza. Throughout the weekend, thousands of guests are expected to attend our annual event. Carousel is such an important event because it helps fund the League's projects all year. We encourage you to support the Junior League by attending one of our fabulous holiday events.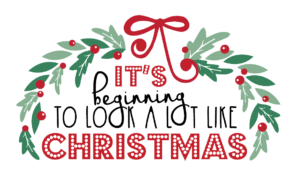 It's Beginning to Look a Lot Like Christmas as the Junior League of Abilene is getting ready for 2022 Christmas Carousel! Your support and generosity year after year allows us to fund the many service projects we are involved in. These projects focus on meeting the needs of women and children in our community. For more specific information regarding our service projects, please visit www.jrleagueabilene.com.
Thank you for your generous contributions throughout the years. We look forward to having some Holly, Jolly Fun at Christmas Carousel with all of you on November 3rd-6th!
Christmas Carousel is a juried show of merchants from across the country. Space in each category is limited in order to ensure a variety of merchandise and to allow merchants to maximize their full sales potential. Please complete the online application as soon as possible in order to be considered for selection in our show.
2022-2023 Christmas Carousel Committee
| | | |
| --- | --- | --- |
| | | |
| Carousel Chairman | | Precilla Camacho |
| Carousel Chair Elect | | Mary Klein |
| Carousel Chair Elect-Elect | | Christin McClain |
| Auction/Raffle/Resale | | TBA |
| Café/Concessions | | Sam Townsend & Melissa Yarbrough, Co-Chairmen |
| Decorations | | Jyl Schoen & Patty Wright, Co-Chairmen |
| Events | | Megan Longmire, Peyton Sanders, & Charity Shaver, Co-Chairmen |
| Hospitality | | Carly Etter & Kelsey Schroeder, Co-Chairmen |
| Marketing | | TBA |
| Merchants | | Jazmine Moreno & Emily Walts, Co-Chairmen |
| Sponsorships | | Haley Tabor, Chairmen |
| Style Show | | Melinda Jordan, & Sierra Sudberry, Co-Chairmen |
| Support | | Britt Willis, Chairman |
| Tickets | | Kristi Allgood, Chairman |
| Treasurer | | Makenzie Johnson |
| Sustaining Advisor | | Ellen Knox |
| | | |