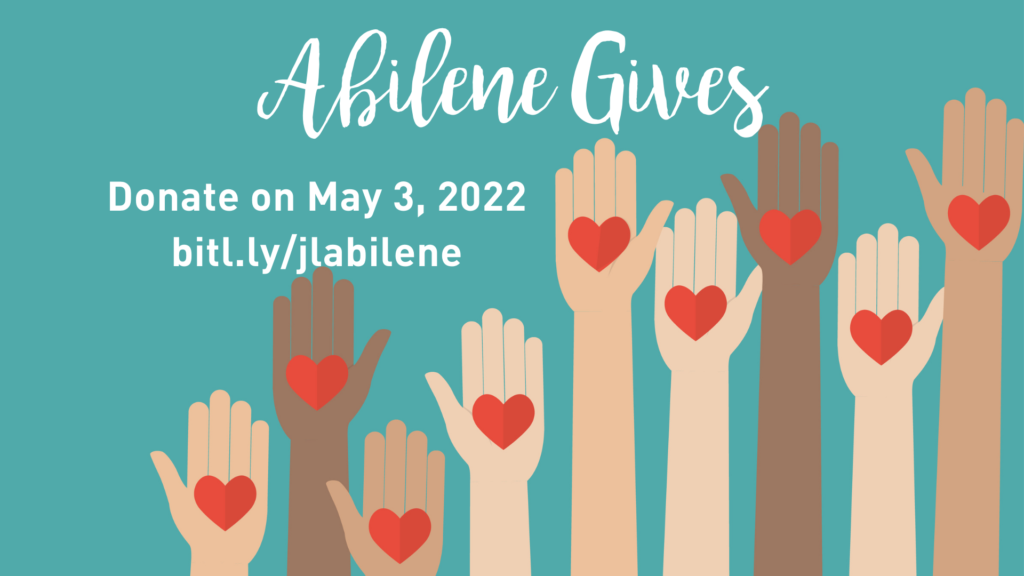 Abilene Gives is a 24-hour online fundraising event hosted by the Community Foundation of Abilene. This is a community-wide celebration of giving that truly reflects the very name of the event, Abilene Gives. We hope you will join us on Tuesday, May 3, 2022.
When Abilene Gives, lives are changed.
Thank you for your support in 2021
On May 4, 2021, we raised more than $8,000 in this collective campaign. We are grateful for your support of Junior League during Abilene Gives! During this unprecedented time, your gift not only offers financial assistance, but it also provides hope. We can all look forward to an even better place to live, thanks to generous people like you. Our community needs it now, more than ever.
See our impact areas benefiting from Abilene Gives funds in this video: