Become a Member
Thank you for your interest in joining the Junior League of Abilene!  Each year the Junior League of Abilene trains new members ("Provisionals") to be compassionate and effective volunteers and leaders in the Abilene community.  A Provisional Member's first year is spent training, learning, and participating in the League's projects and programs, leadership and volunteerism training, and League's structure and governance.
The Junior League of Abilene is open to all women who have a desire to be effective leaders and volunteers and who want to use that training to address the immediate needs of our community.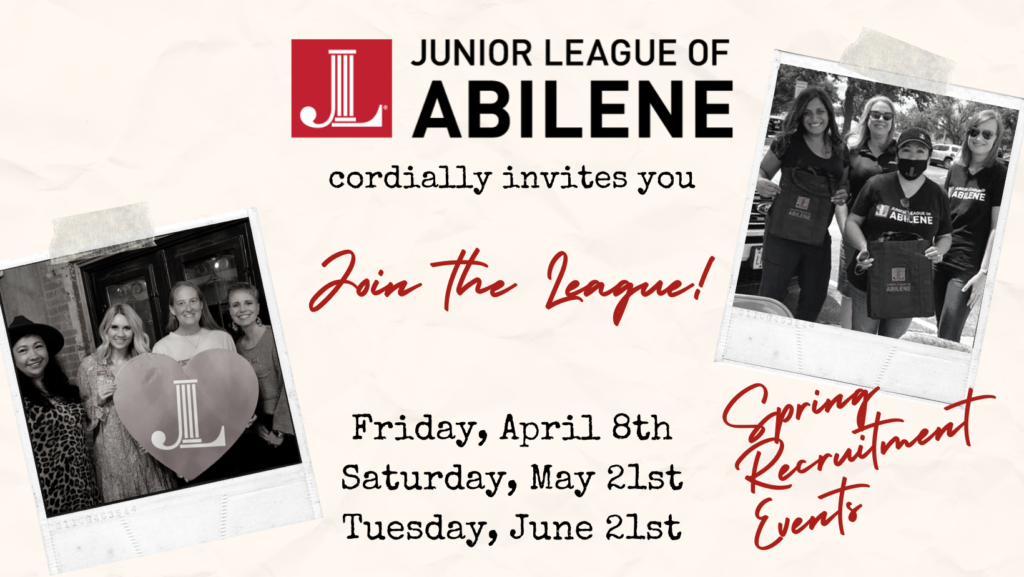 Watch for updates on our social media!
Interested in more information? Please click here to complete a short form. Our Provisional Course begins July 1st. If it is after this date, please check back next spring!
Ready to take the next steps? Visit our page on admission requirements for Provisional Members.