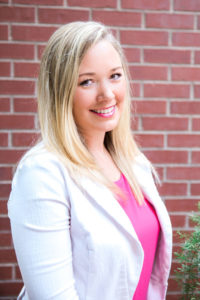 As I planned for this year, I kept one thing at the front of my mind – how important our League's responsibility is to continue to build upon the foundation built by our Sustainers and all the women who came before us. You can look around Abilene and see their footprints on places like the NCCIL, The Grace Children's Museum, West Texas Rehab, Fort Imagination, Ben Richey Boy's Ranch, the League House at Hendrick and so many other organizations that now exist thanks to the work of the Junior League of Abilene.
We spent much of last year researching for our Community Impact Transformation which is a new model Junior Leagues across the world are using to identify and tackle the biggest issues facing their communities. We spent countless hours delving into community assessments, statistics, and having important conversations with our community partners. Our conclusion was clear, children in poverty need our help now more than ever.
As we embark on our first full year with our new Community Impact Statement to focus on food insecurity, health, hygiene and basic needs for children in poverty right her in Abilene, I hope that we can think as boldly as those who helped bring these other organizations to life. We are excited to announce that we have already began work on our newest project partnering with the AISD Homeless Liaison.
Of course, JLA could not do the work we do without the support of our community. We invite you to join us at Christmas Carousel coming up November 1st-4that the Abilene Convention Center. Then, lace up your running shoes because we are moving our Reindeer Run 5K to December 1stas part of the City Sidewalks week-long celebration!
It is going to be another great year in the Junior League of Abilene as we welcome one of our largest Provisional classes ever. These 65 ladies are ready to join our Active and Sustaining Members as we continue our commitment to help the children of Abilene. On behalf of all the ladies of the Junior League of Abilene, thank you for your continued support of our mission!
Amy Carnes
JLA President 2018-19